Announcing our first release on the Jade Anvil Collective record label, the Meridian Hill EP features a collaboration with my former 23RAINYDAYS bandmate,
Eric Garwood
, and remixes from future-bass producer
Conrad Clifton
and DC house music stalwarts
Team Zapata
!
Out now on Bandcamp, iTunes, Google Play, Beatport, Juno Downloads, Spotify, and other major, digital music platforms!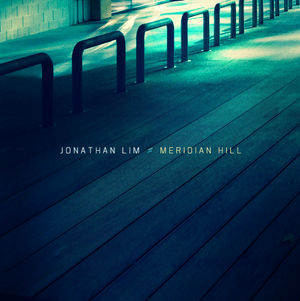 The backstory...

Meridian Hill started out as a sound design idea one summer in Washington, DC. Later on, after a few conversations and recording sessions with Eric Garwood, we were on our way to a five-track EP! It took a long while for a seemingly small project. We began with several songwriting jam sessions, then worked on several iterations of the arrangements, production, and mixing. We worked on our own pace and explored different sounds we wouldn't have put together with 23RD. The result was the original mix of Meridian Hill and Menagerie. I also cleaned up a previous mix of Where Were We? - the first track I had completed after an indefinite hiatus from playing in bands.

To round out the EP, I recruited the production talents of Juan and Hugo Zapata (aka, Team Zapata), friends of mine immersed in the Washington, DC house music culture. Check them out online here and at parties around DC. You might recognize Juan from the East Coast Boogiemen. He has a busy schedule these days in nightclubs all over town and some festivals in the DC-Baltimore region. While Hugo spends most of his time on the West Coast, the brothers join forces (and dig deep into their house music crates) as Team Zapata on special occasions. They came up with the Brutal Disco ZMX of Menagerie.

Meanwhile, Conrad Clifton and I met in New York a few years ago as we were both working on our own solo productions, having moved from Atlanta and the DC area respectively. Conrad's versatility in producing hip-hop and future-bass music brought a fresh perspective for a remix of the title track. Conrad has since maintained a busy schedule in NY and the festival circuit, performing at Billboard's Hot 100 Festival in Jones Beach, NXNE and Indie Week in Toronto, and Pop Montreal among others. Check him out here.   
All of the tracks on the EP were mastered by Scott Radke of Sonic Impact. Scott previously mastered my remix for
Mike and Cody
's song,
Devilish
. He quickly understood the references I gave him and tweaked them just right to bring out the best in each track.
For the EP artwork, I reached back to another former bandmate,
Ian Kaine MacGregor
, who also created all of our album art for 23RD. The cool thing about working on creative projects with someone for a while - they know what works even if you don't call it out specifically. He has an eye for
design
and gets it done. Ian has remained busy with his own music productions as well.
Until next time... :) Peace.