Tonight starting at 8:15 PM, Blvksite (Justin Barini-Rivers) will be mixing and mastering my upcoming track, "Ensuing Days," live on Twitch!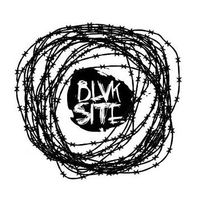 For those interested in the music production details and what goes on from a creative perspective, here are some production notes.
Drums
I combined two Ableton Drum Racks and layered a subkick made from a sine wave in Ableton's Operator and a low-pass filter to cut out anything above the low frequencies. These went through a drum buss with additional processing to glue them together, and a parallel channel with more aggressive effects. Individual parts of the drum stems are: 
Kicks 
Subkick 
Snares 
Percussion
Toms
Bass
This is an acid (sort of) synth bass I designed from Ableton Analog with a lot of processing. I automated the filter and cut it lower when other synths came in and cranked up the resonance for that acid-like sound. There's some swing to it since I played it by hand and the quantize function didn't really work well for this. It's a bit loose but should work as a bit of swing. There were some phasing or masking issues from previous versions that I tried to clean up over several iterations.
Arp Plucks
The first arp was an Ableton Instrument Rack built on a kalimba sound modeled on Ableton Collision that I adjusted. You can probably pan this farther to one side, although there's a delay that spreads it out as is. 
Arp Wavetable
The second arp is from one of Ableton's Wavetable Instrument Racks that I adjusted to taste. It works like a call & response with the Arp Plucks. Both arps should be relatively wide to either side. The delays almost take care of that going from middle out. 
Fransyth
We made this vocal pad from recording and multisampling opera singer Frances Mitchem-Diago at Iteration's studio. She sang notes in scales then I mapped them into Ableton Sampler. To get her voice to fit into the mix as a synth pad, I used a lot of spatial and modulation effects. It's really a synth pad but made with her vocals played as chords. 
Mix
Overall, it's a straightforward track with five main elements set up like a five-piece band: drums, bass, voice, and the two instruments on either side, but it's in a dance track arrangement. I ran my pedalboards through as send/return effects (compression, distortion, drive, delays & reverb pedals) to give the virtual instruments (VSTs) more grit and warmth.
The mix should be mostly there, but I suggested to Blvksite to make decisions based on what he thinks is best. It would be good to have a fresh set of ears and a different perspective on it. I usually go for heavy low end for the dance floor, clarity in the instruments, and some wideness and air in the highs.
Personal notes
The feelings and ideas behind this track immediately followed our (Velocity 128) final Betamax Video Club event at Ten Tigers Parlour before they had to close down last year, along with some personal struggles. It's a bittersweet vibe derived from close relationships, some great times, and some sad moments, but we have to keep moving forward.
Links
Blvksite on Twitch: https://www.twitch.tv/blvksite
Additional music by Jonathan Lim: https://jonathan23rd.com/music
France Mitchem-Diago, mezzo soprano: https://www.facebook.com/francesmitchemdiago
Ten Tigers Parlour: https://www.popville.com/?s=%22ten+tigers%22
Betamax Video Club: https://www.facebook.com/betamaxvideoclub/
Topher Leon (previous artist mixed on the stream): https://www.facebook.com/pg/topherleonmusic/