A new remix I finished for Red This Ever's single, "Default," is now available along with a remastered version of the original!

It's been a long one in the making, going back since our respective bands last performed together in Baltimore and DC. This song always resonated with me and I'm thrilled to contribute an alternate take on Red This Ever's music.

Baltimore's ReGen Magazine covered the release to provide the backstory to the original song as told by Roy of Red This Ever, along with our process for reinterpreting the remix:
"
Lim and Garwood, both former members of DC electro/rock band 23RainyDays, recreated the instrumentation to create not only a remix but a complete reinterpretation, transforming the song from its original stripped-down rock arrangement into a more uptempo version
"
Read more at ReGen
.
The music is available for download at:
Juno Download
Beatport
iTunes
Streaming at:
Google Play
Amazon
Spotify
and many other platforms
Red This Ever - Default [2017 remastered] 
Written by: Roy Retrofit 
Performed by: Roy Retrofit (vocals, synths), Matthew Marzolf (synths), Ada Ruiz (bass), Brenden Tobin (guitars), Tony Calato (drums) 
Remastered by: Scott Radke at Sonic Impact 

Red This Ever - Default [Jonathan Lim & Iterations Remix] 
Written by: Roy Retrofit, Jonathan Lim, Eric Garwood 
Performed by: Roy Retrofit (vocals), Jonathan Lim (synths), Eric Garwood (live drums, drum machine) 
Produced, arranged, and mixed by: Jonathan Lim

Released by Jade Anvil Collective
Catalog: JAC002
Mastered by Scott Radke at Sonic Impact
Cover art reworked by Capsaicin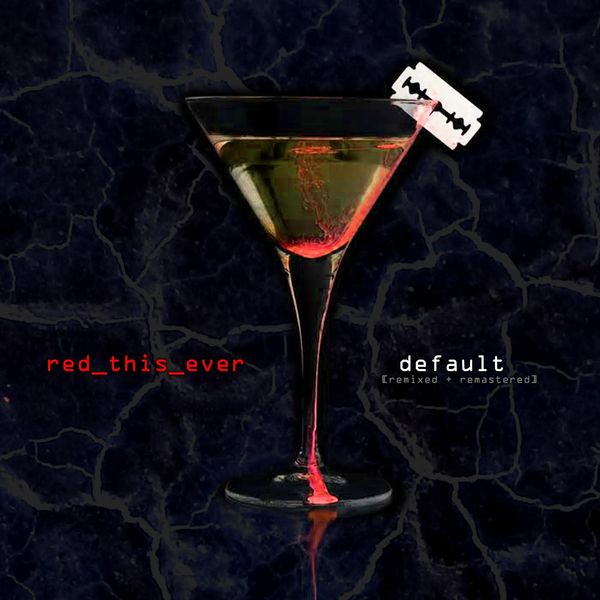 #synthrock #nudisco #electropop #baltimore #dc